Pulse Wasn't About Me. But Covering It Changed Me
Snip
Before I go further into my own story, we must honor the 49 people who died in the early morning hours of June 12, 2016—the Pulse 49. In this country, where gun violence turns a living, breathing person into a hashtag every day, it's nonetheless important that we say their names. It matters that most of the people killed that morning were young gay, lesbian, bisexual, trans, and queer people of color—most of whom were Latinx, Afro-Latinx, and Black.
And in that moment, that week, in the Florida sun, it was all too clear that we as LGBTQ people weren't just fighting to be seen. We were literally fighting for our lives. We still are. This year alone, at least eight Black transgender women have been murdered in the U.S. This only accounts for the names we know; there are certainly more. Each of those women died from gunshot wounds. Meanwhile, Detroit Police just arrested a man they suspect of a gruesome triple homicide of two gay men and a trans woman.
Snip
The massacre at Pulse held the grim distinction of most deadly mass shooting in the U.S. for barely a year. #LasVegasStrong replaced #OrlandoStrong in the trending hashtags by October 2017, as another angry man easily bought too many guns and destroyed too many lives. Last weekend, revelers at Capital Pride in Washington, D.C., were sent into a panic when a man allegedly pulled out a gun and caused a panicked stampede. Police say no shots were fired and the gun was fake, but the trauma was real, as The New York Times columnist Charles M. Blow explained.
As queer people, we've always had to fight for our humanity, for our survival. That's even more true for people of color, trans and nonbinary folks, and those without citizenship privilege. As we mark the 50th anniversary of the Stonewall uprising, we can't forget that the reason Pride exists—the reason we're able to go to rainbow-bedazzled parades, to gather in public with the people we love—is because Black and Latina trans women, sex workers, butch lesbians, and effeminate gay men fought back against police brutality. And the fight to have our full humanity recognized—to truly be safe, proud, and free—very much continues.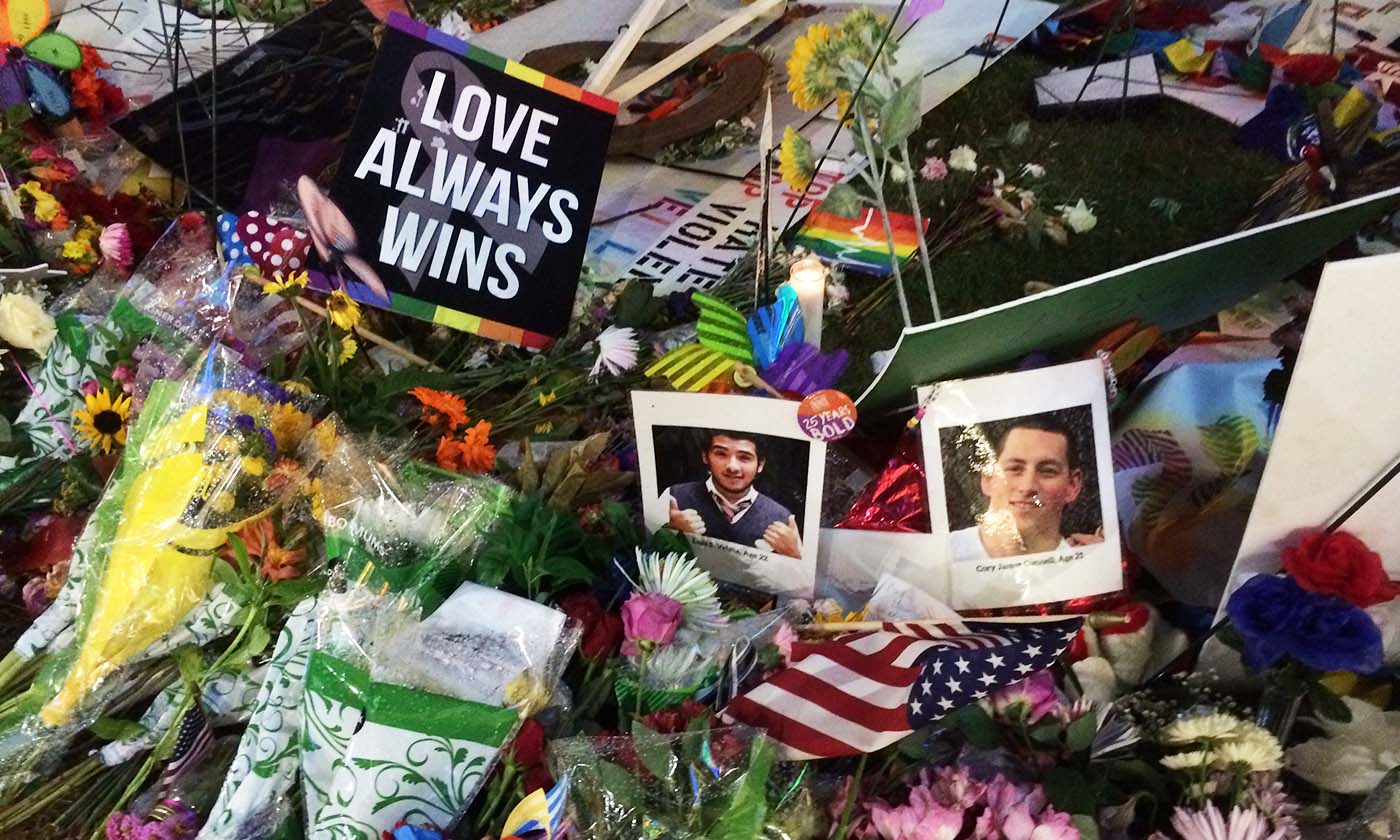 Snip
It's been three years since the massacre at Pulse. Since meaningful gun control seems ever further out of reach, the least we can do to honor all the LGBTQ people gunned down since then is refuse to hide. We can own who we are, who we love, and bring our whole selves to our work—when we're able, when it's safe, for those of us who have the privilege to do so. And people like me, who have that privilege, that safety and security: We can be even louder, prouder, and fiercer for all the voices silenced by bullets, by hatred, by bigotry, by religion, and by fear. We exist because our ancestors existed. Never forget: Pride was a riot.